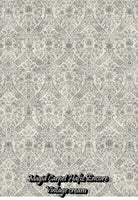 Million Points Quality
Hafiz Encore is our Signature collection made with Extremely Dense
Exellan(Stain-resistant Wool Feel Advanced Polypropylene)
It has a 12 mm pile height, pencil point finish, exceptional softness, durability, Clarity, and is very easy to clean. Also, shed free.
This collection combines traditional classic Persian and French patterns with an updated fresh modern look.
We are using a sophisticated color palette, focusing on antique shades and intricate design details.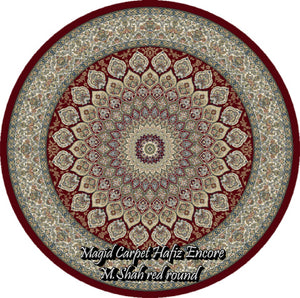 ROUNDS
lots of rounds in different sizes.
3'11"Rnd 5'3" Rnd 6'7" Rnd
7'3" Rnd 7'10' Rnd 8'6" Rnd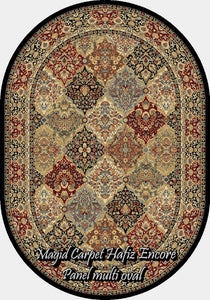 OVALS
lots of ovals in different sizes.
2'7"x 4'7" , 5'3"x 7'7" and
6'7"x 9'6" Oval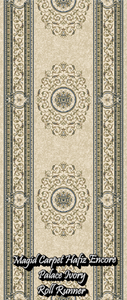 ROLL RUNNERS
we carry lots of roll runners in
different width. 2'2", 2'7" and 3'3"
reviews
5 stars.

I purchased a rug yesterday from North Point Rugs! I went in with the intentions of buying a specific style rug however, they were out of the one I wanted. The sales associate who assisted me, showed me a few other options and I gave it a shot. He was extremely helpful. The rug looks beautiful in my bedroom and now that I think about it, the one I envisioned in there wouldn't have looked as good as the one I purchased. Thank you!

DJ Rockafeller
5 stars.

Magid was very helpful and provided great customer service. They have a great selection with great quality and reasonable prices. In addition, they were able to assist having my rug cut to match my custom size with a quick turn around. I highly recommend them.Like

Hannah Y
5 stars.

North Point Rugs are very friendly and extremely helpful with all of our questions, they had a huge variety of high quality rugs that were all low price! We will definitely be going back to get more rugs for the other rooms of our house!

Jeff Mott
5 stars.

will always recommend this location for carpet. About a month ago my daughter and myself walked into this location looking for carpet pieces to put into a custom dollhouse we are building. The older gentleman working first said he didn't have scrape piece to sell but said to give him a second to see what he can find. This gift from above cane out with 11 sample pieces of the most beautiful carpet and gave it to us for no cost!!! When I tell you a blessing he has become for us you best believe me! I intend on returning to purchase carpet and rugs for my home when I finally purchase. This man did not have to do this but he should us it is not always about the money but the appreciation that one can have for another human being.

Knowin' Ro
5 stars.

North point rugs carry wide variety of rugs that has highest quality but for a nominal price. staffs are very friendly and helpful. I recommend this shop for any sort of rugs.

Sitaraman Balaraman
5 stars.

My wife and I recently purchased two 8 x 10 rugs here . While we had walked by the store a number of times, an insurance claim brought us to need new rugs.

We were pleased by the vast selection in the store, the varying prices and quality of the rugs and the willingness to help us find the rug we needed and offer suggestions and discounts along the way.

Why buy from Home Depot or Costco when there is such a quality selection at reasonable prices.Like

Rich Cannon
Add customer reviews and testimonials to showcase your store's happy customers.

Author's name